Stuttering Treatment in Canada

Speech pathologists that specialise in stuttering treatment in
Montreal
Montreal Fluency Centre
Contact: Dr Rosalee Shenker
4626 Ste. Catherine Street West
Westmount, Quebec
Canada H3Z 1SE

Phone: (514) 489-4320
Fax: (514) 489-9249
E-mail: info@montrealfluency.com
Website: montrealfluency.com
specialist in stuttering treatment in
Calgary
Natural Speech Institute
Contact: Robin Timmerman
43 Edforth Crescent NW
Calgary, AB
Canada T3A 3Y1
Phone: (403) 560-5211
Website: naturalspeech.ca
Speech pathologists that specialise in stuttering treatment in
Ottawa

The Stuttering Clinic is one of three major centres in Canada that specialize in the assessment and treatment of adults who stutter. The clinic was founded in 1972 and is recognized nationally and internationally. The Stuttering Clinic is affiliated with the University of Ottawa, Faculty of Health Sciences for collaborative research and teaching. Most services are offered in English and French. The clinic is available to adolescent and adults who stutter.
Therapy is offered in:
Three-week intensive courses in May and July (in English only)
Semi-intensive evening courses from September to November and from January to March (in English only)
Non-intensive individual sessions throughout the year (in English and French)
Advanced group evening sessions each month
Please note: Following the initial course of treatment, appointments are scheduled to meet the individual needs of each client.
For More Information Please Contact:
Stuttering Treatment Clinic
The Rehabilitation Centre
505 Smyth Road
Ottawa ON K1H 8M2
Tel.: 613-737-7350 ext. 75631
Fax: 613-737-7056
Email: stuttering@ottawahospital.on.ca
Speech pathologists that specialise in stuttering treatment in
Alberta
The Institute for Stuttering Treatment and Research (ISTAR) is a self-supporting, non-profit organization that offers specialized treatment to children, teens and adults who stutter. In addition, they conduct research into stuttering, offer advanced professional training for speech-language pathology students and clinicians, and promote public awareness of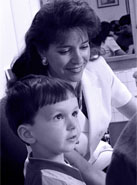 stuttering and its treatment. It was established in 1986 by Einer Boberg and Deborah Kully.The programs have been developed over many years of research and experience and therapy is designed to meet individual needs.
Treatment is provided by a professional staff of registered speech-language pathologists with expertise in the treatment of stuttering. Each therapist has a minimum of a masters degree in speech-language pathology. Since its inception they have treated more than 1425 clients from over 25 countries around the world, including Canada and the United States. Client ages have ranged from 3 to 82 years.

Stuttering therapy is offered year-round for clients in individual and group formats. We design treatment to meet the needs of each client, depending on the age, severity and impact of stuttering on the individual.
Institute for Stuttering Treatment & Research
Suite 1500, College Plaza
8215 - 112 Street
Edmonton, AB
Canada T6G 2C8

Phone: (780) 492-2619
Fax: (780) 492-8457
E-mail: istar@ualberta.ca
List of American Speech-Language-Hearing Association (ASHA) certified speech pathologists who have attained Specialty Recognition in Fluency and Fluency Disorders.
These individuals have specific training and experience in the treatment of stuttering
Speech pathologists that specialise in stuttering treatment in
Canada
Nicole Armstrong




Dept. of Speech Pathology




Lyon's Gate Hospital




231 E. 15th Street




N. Vancouver BC V7L 2L7




(604) 988-3131 X4418

Lisa Avery




Avery Fluency Services




#400-1338 W. Broadway




Vancouver BC V6H 1H2




(604) 714-0945




(604) 742-9957 FAX




avery1@interchange.ubc.ca




www.averyfluency.bc.ca

Kara Beck, S-LP, CASLPO
Coordinator Stuttering Treatment
The Rehabilitation Centre
505 Smythe Road
Ottawa, ON K1H 8M2
613-737-7350 x75631
613-737-7056
kbeck@ottawahospital.on.ca
Maya Brown, M.S., CCC-SLP
Halifax, NS B3L 2S7
902-423-3830
902-493-5163 fax
mayabrown@eastlink.ca

Barbara Burnet, M.A., CCC-SLP




405-1465 Comox Street




Vancouver BC V6G 1N9




(604) 713-6000 X 2061




(604) 688-4876




burnet@shaw.ca

Tony Churchill




1568 Stancombe Crescent




Mississaugo, ON L5N 4P4




(905) 567-0372

Jennifer Code, Ed.M.




Care Plus




2085 Hurontario Street, #103




Mississauga, ON L5A 4G1




(905) 306-0202




(905) 306-1709 fax




jcode@iprimus.ca

Luc F. De Nil, Ph.D.




Univ. of Toronto/Rehab Sci. Bldg.




Graduate Dept. Speech-Lang Path




500 University Ave., 10th Floor




Toronto, ON M5G 1V7




(416) 516-0197




(416) 978-1789




(416) 978-1596 fax




luc.denil@utoronto.ca




*referrals only

Rosslyn J. Delmonico, M.A., CCC-SLP




33267 Shelley Avenue




Abbotsford V2S 1A6




(604) 855-9192




(604) 826-4488




r_delmonico@hotmail.com

Carla Di Domenicantonio




11-1960 Appleby Line




Burlington, ON L7L 0B7




(905) 336-7177




(905) 336-7877 fax




carla@thespeechpath.ca

Wendy Duke, M.S., CCC-SLP




Columbia Speech & Language Serv.




#1316 - 750 W. Broadway




Vancouver, BC V5Z 1J3




(604) 875-9100




(604) 875-9130 fax




cslsi@telus.net




www.columbiaspeech.com

Glenda Falovitch, M.S., CCC-SLP




Jewish General Hospital




3755 Cote St. Catherine Road, A709




Montreal, QC H3T 1E2




(514) 989-8803




glenda.falovitch@sumpatico.ca

Joan George, M.A., CCC-SLP




Parksville BC V9P 2P8

Andrea Gingras, M.A., CCC-SLP




The Montreal Fluency Center




4920 De Maisonneuve Blvd. W. #11




Westmount QC H3Z 1N1




(514) 489-4320




(514) 483-6692 fax

Glenda Falovitch, M.S., CCC-SLP
5 Redpath Row
Montreal, QC H3G 1E5
(514) 989-8803
glenda.falovitch@sympatico.ca
Marilyn Langevin, Ph.D., CCC-SLP
ISTAR
Suite 1500 College Plaza
8215 -112 Street
Edmonton, AB T6G 2C8
(780) 492-2619

Marlene Green, M.A.




3 Penticton Court




Richmond Hill ONT L4C 9S1




(905) 508-9234




(905) 508-9259 fax




emrald@idirect.ca

Rosemary Haugen




St. Joseph's Hospital




35 N. Algoma Street, P.O. Box 3251




Thunder Bay, ON P7B 5G7




(807) 343-2407 X2844

Elizabeth Haynes




Institute for Stuttering Treatment




and Research in Edmonton




8220 114th St. - 3rd Floor




Edmonton AB T6G 2P4




(780) 492-2619




elizabeth.haynes@ualberta.ca

Bernice B. Higgins, M.S.




Cedar Hill Speech-Lang Services




3261 Doncaster




Victoria BC V8P 3V6




(250) 598-8533




bhiggins@sd61.bc.ca

Robert Kroll, Ph.D.




Stuttering Centre




1210 Sheppard Ave. E, Suite #208




Toronto, ON M2K 1E3




(416) 323-3335




(416) 323-0516 fax




bob.kroll@utoronto.ca




www.speechfoundation.org/SC.htm

Deborah Kully, M.S., CCC-SLP




Institute for Stuttering




Treatment and Research (ISTAR)




8220 - 114th Street, 3rd Floor




Edmonton, AB T6G 2P4




(780) 492-2619




(780) 492-8457 fax




deborah.kully@ualberta.ca




www.istar.ualberta.ca

Amar Lallh, M.S.-SLP




Ste. 1611




Mississauga ON L5A 3Y4




(416) 737-6153

Kimberley Lawlor, M.A., SLP




Dept. of Education




Division of Student Support Servs.




P. O. Box 8700




St. John's NF A1B 4J6




(709) 729-3008




(709) 729-2096




kimlawlor@gov.nl.ca

Marlene Lewis, M.A., SLP




MMLewis Speech and Language Serv




863 Cuaulta Crescent




Victoria BC V9C 3H2




(250) 474-6368




mmlewis@shaw.ca

C. Lorne McLash, M.Sc.




School District 62 (Sooke)




3143 Jacklin Road




Victoria BC V9B 4B4




(250) 474-7840




lmclash@sd62.bc.ca

Ann Meltzer, SLP




Coord., Stuttering Treatment Clin.




The Rehabilitation Centre




505 Smythe Road




Ottawa, ON K1H 8M2




(613) 737-7350 X5631




(613) 737-7056 fax




ameltzer@ottawahospital.on.ca




Web Site

Shannon Muir




2519 Sandalwood Dr.




Kamloops BC V2B 6V3




(604) 926-5033




(604) 926-5050




wordof@sageserve.com

Aravind Kumar Namasivayam, M.Sc.




Graduate Dept/Speech-Languag Path.




500 University Ave., 10th Floor




Toronto ON M5G 1V7




(416) 946-5456




a.namasivayam@utoronto.ca

J. Alexa Okrainec, Ph.D., CCC-SLP, BRF-SD
Winnipeg, MB R2V 1V9
(204) 338-9724

Lily Ostafychuk




CLC 8 CBE




1304-44 St. SE




Calgary, AB T2A 1M8




(403) 777-8790 X2239




(403) 777-8799 fax




laostafychuk@cbe.ab.ca

Indershini Pillay, M.S.




Communication Disorders




1081 Burrard St.




Vancouver BC V6Z 1Y6




(604) 806-8648




(604) 806-8304 fax also

Anila Punnoose, M.S.




Can Communicate Services




1114 Culross Avenue




Pickering ON L1V 2W7




(905) 831-1340




(905) 430-0922 fax




zooms31@hotmail.com

Holly Rigby




208 N. Norah Street




Thunder Bay, ON P7C 4H2




(807) 623-6479




(807) 623-6626 fax

Rhonda L. Rubin, Ph.D., CCC-SLP




Extra Mural Services




Suite 107-1600 Main Street




Moncton, NB E1E 1G5




(506) 867-6500




(506) 867-6509 fax




rhrubin1@serha.ca

Adriana Scuka




2-1973 Winfield Drive




Abbotsford BC V3G 1K6




(604) 854-5625




ascuka@shaw.ca

Rosalee G. Shenker, Ph.D., CCC-SLP




The Montreal Fluency Centre




Suite 11




4920 De Maisonneuve Blvd. West




Montreal QC H3Z 1N1




(514) 489-4320




(514) 489-9249 fax




rosalee.shenker@mcgill.ca

Martha Vowles




Atlantic Health Sciences Corp.




Box 5200




Saint John NB E2L 4L4




(506) 648-7265




(506) 632-5605 fax

Nausheen Waheed-Khan, M.A.,

CCC-SLP




17528 53rd Avenue




Edmondton AB T6M 1C4




JoAnne Wilding, M.S. CCC-SLP




The Speech People




7-2530 St. Joseph Boulevard




Orleans ON K1C 1G1




(613) 824-1800




(613) 830-8303




jwilding@cyberus.ca

Shelley E. Williams, M.S., CCC-SLP
Williams Therapy, Educ. & Consult.
383 Highland Avenue
Orillia, Ontario L3V 4E5
705-325-9941
s.williams@3web.com
Sarah Smits-Bandstra, Ph.D.
Kilbride, Ontario L0P 1G0
905-335-9127
sarah.smits@mail.mcgill.ca